CONFERENCES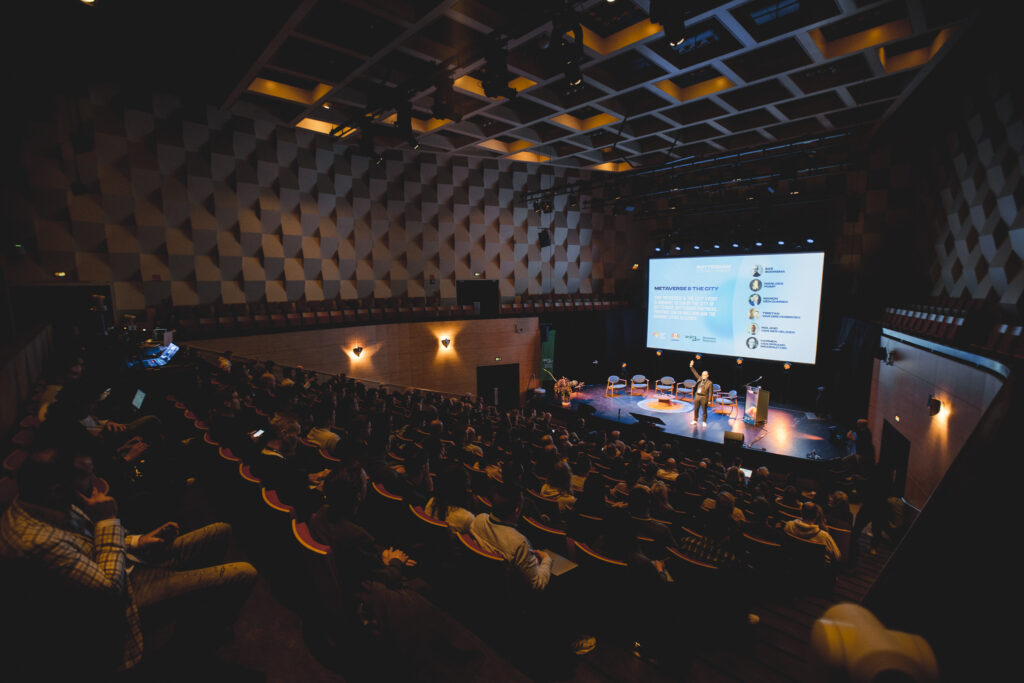 At Immersive Tech Week's conferences 250+ experts, thought-leaders and visionaries share their latest insights and inspiring examples on the latest trends and advancements in the XR field and beyond. Learn to shape the future & maximize benefits of immersive tech for business, research, art and the world around us.
Subscribe to our newsletter if you want to be the first to know more about the topics and tracks of Immersive Tech Week 2023.
GET INSPIRED
Over the past 8 years the use of XR has grown immensely in many industries. Immersive Tech Week aims to unite the XR community into one place and build an attractive and exciting programme for professionals from those industries that are impacted by the rapid developments in immersive technology now and in the near future.
Our conference addresses compelling and urgent subjects in the field of XR, metaverse and web3 and looks at the impact of immersive technologies on our society and planet. The tracks are designed to inspire experts, professionals, decision-makers and enthusiasts from various fields and industries, providing the best opportunity to gain knowledge on how immersive technologies can upgrade and improve business and stay ahead of the game.