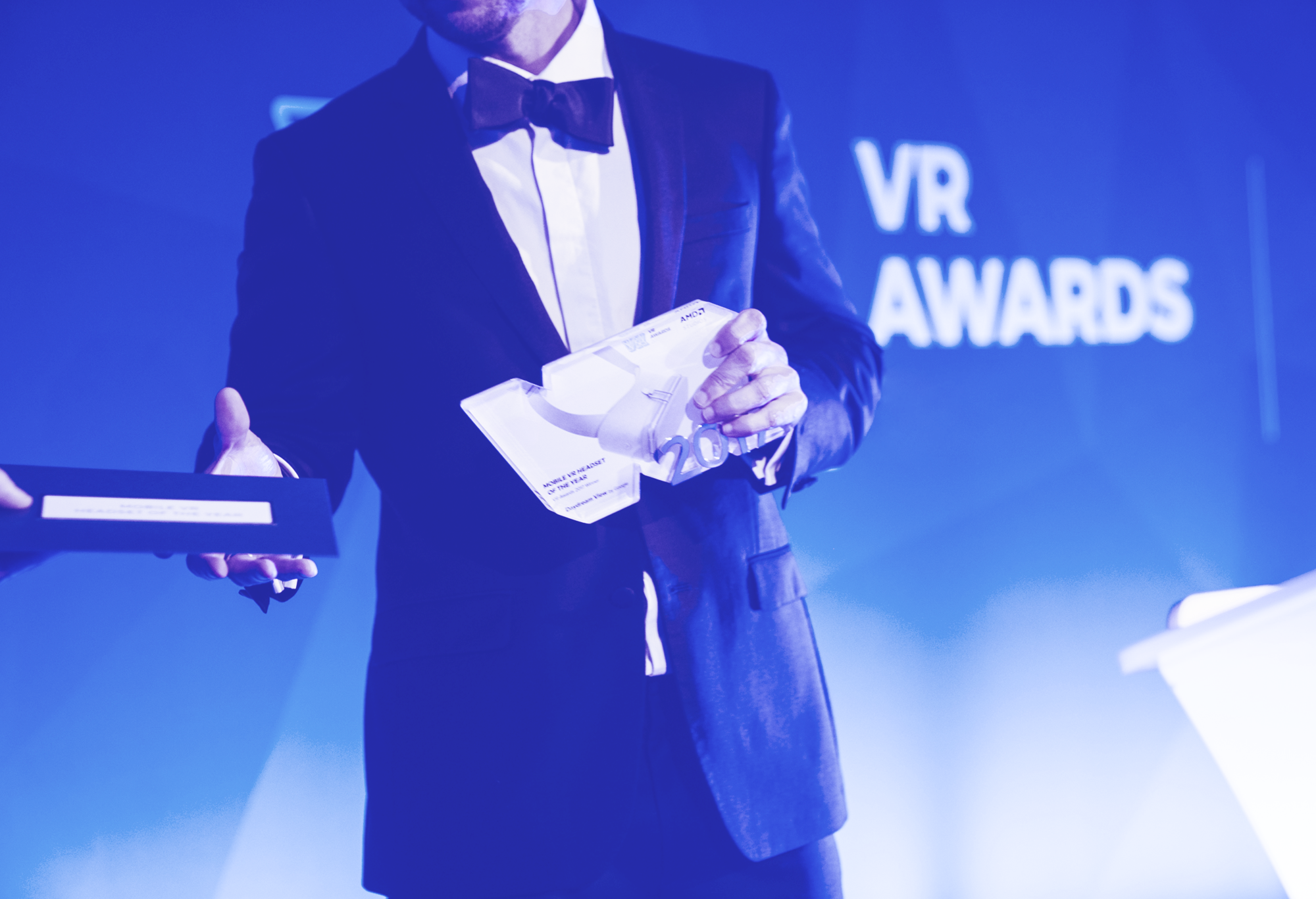 VR
AWARDS
The 6th International VR Awards – Live Ceremony at Immersive Tech Week in Rotterdam
This year, for the first time, Immersive Tech Week will host the International VR Awards 2022. The ceremony will take place Thursday evening 01 December.
The VR Awards is at the center of recognition and celebration of outstanding achievements in VR. Combined with year-round international initiatives, the VR Awards brings together an evening of recognising VR excellence through premium red-carpet moments to the gathering of the world's most influential names in immersive technology. All to commemorate the greatest VR achievements of the year. Have a look at this years finalists at the VR Awards website.
Tickets
Tickets to the exclusive VR Dinner and Afterparty are sold through the VR Awards website, book here. Access to the awards ceremony is included in these tickets. Access to other Immersive Tech Week programme elements is not.
ITW full pass owners: as a bonus, we invite our full pass owners to have a chance to attend the VR Awards ceremony. However, seating for the awards is limited, access is NOT guaranteed and is dependent on seating capacity (additional registration for the ceremony might be required).
Important: ITW full pass does NOT give access to the exclusive Awards dinner and after party. ITW full pass owners who want to attend the VR Awards dinner and afterparty will have to secure tickets from the VR Awards organisation here.
?>