Celebrate and explore the future!
Join Immersive Tech Week 2022, get inspired, amazed and prepare to open up your world. Find out where to go, which tickets to get and what not to miss. Whether you are a front runner, professional, tech enthusiast, pioneer, change-maker, student, creative: Become part of an innovative community that seeks to improve developments in immersive and emerging technologies to make a positive impact on the world we live in.
Immersive Tech 4 All
Whether you are a tech-enthusiast, a family looking for a new adventure, or just curious to try new tech and most innovative in virtual and augmented reality, join us at Immersive Tech Week.
Where to go? Church of VR and Playground!
PLAYGROUND
Cost: Free- timeslot reservation required
When: Mon 13.00- 20.00 Tue 29 Nov -Fri 02 Dec 10:00-20:00
Where: Main Hall, de Doelen
Book timeslot here.
CHURCH OF VR
Cost: €29.00 (VAT inclusive)
When: Pro-hours every day 10-13 (except Monday)/ General public 13-17
Where: Willem Burger Foyer
Book ticket here.
Play ground
Jump into the future at Playground – free and accessible for people of all ages. Try out all kinds of new technologies, from AR to VR to haptics and gaming. Find out which projects to explore here.
Church of VR
Put on a headset and experience the most innovative and creative XR has to offer at our Church of VR. Find out which projects to see here.
Pro Attendees
Immersive Tech Week offers the best conferences, roundtables and workshops about immersive technologies and their impact on business, science, art, society and our planet. Discover the latest trends, strategies and tactics and what challenges and opportunities lie ahead.
Best tickets to get?
FULL PASS
All week access to ITW.
Including a chance to attend the VR awards ceremony (important no guaranteed seating, pending availability).
Cost: €450.00 (VAT inclusive).
Book here.
DAY PASS
Only one day with topics that interest you? Then this is the pass for you.
Cost: €139.00 (VAT inclusive)
Book here.
TRADE SHOW PASS
Meet the best companies in XR.
Discover cutting-edge tech and forge new partnerships.
Access to trade show floor and Church of VR
Cost: €89.00 (VAT inclusive, 3 days access to the Trade show: Wed-Thu-Fri)
Book here.
IMPORTANT: Trade Show starts Wednesday
Get Inspired
+150 hottest speakers, workshops & round tables.
Mind expanding experiences.
Ground-breaking performances
Best European startups.
Experience and discover
Trade Show: Discover cutting-edge tech and innovations from front-running companies.
Church of VR: Experience the most inspiring and creative XR has to offer.
XR & Performances: Where performing arts and immersive technology meet magic happens.
Creators' Lab: Witness live content creation – because exploring the XR space is what Immersive Tech Week is all about.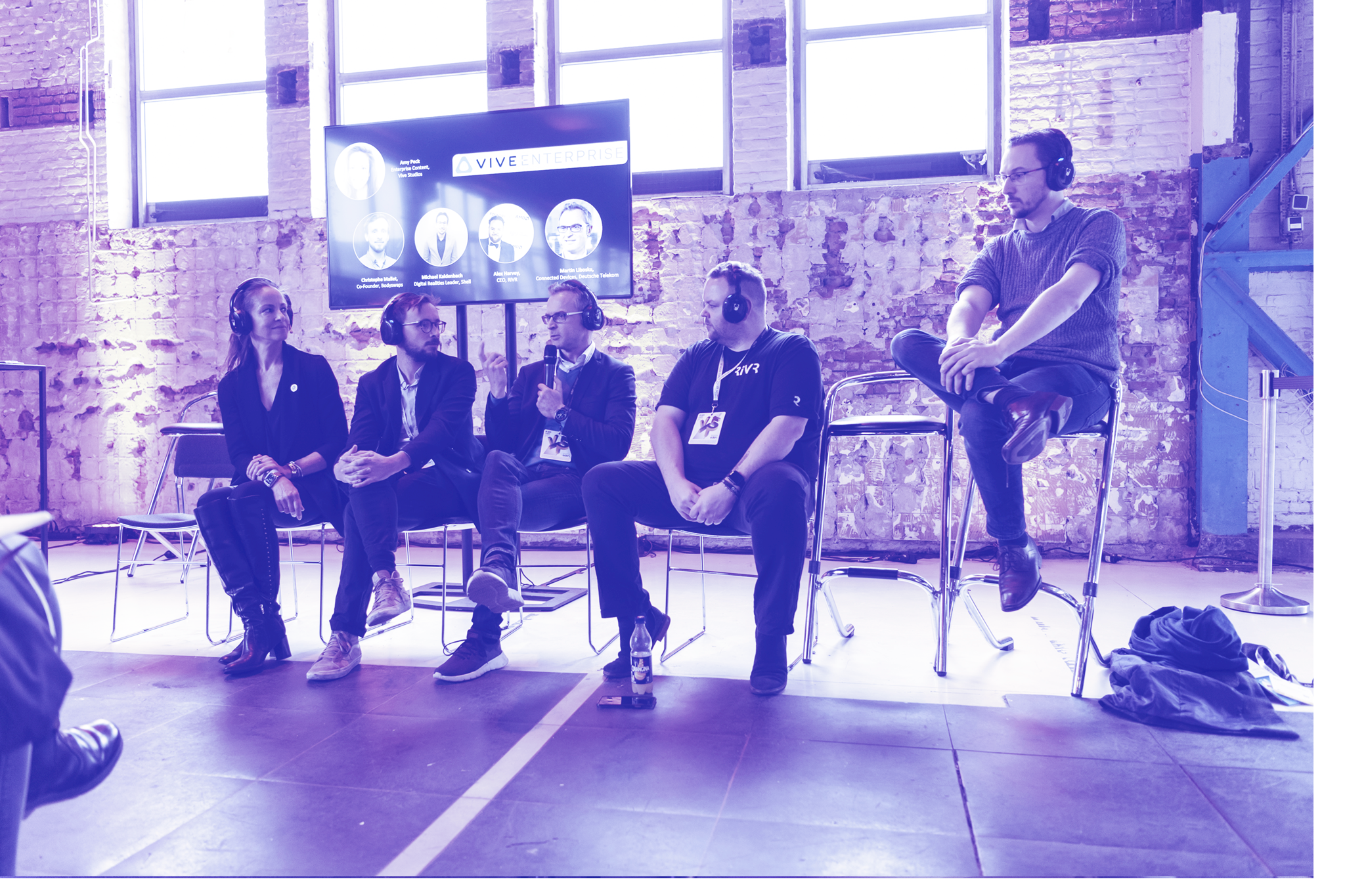 Connect
Community, networks, drinks, dinners and more.
Grow your international network meet.
Connect across industries.
?>